So today was officially my first day devoted to freelancing! You wanna know what my amazing big project was – the one that was help me start off on the right track and really get momentum going?
Thank you cards!
Yeah, I know right? Not really exciting. Well, to be specific, I wanted to make thank you cards to send to all the family and friends that helped out when my dad was sick. It was a small project that I had been meaning to do since June, and I thought would be a good warm-up to get me into a little groove. It proved to be a little more difficult than I thought it would. You see, my first inclination is to make something funny and/or weird.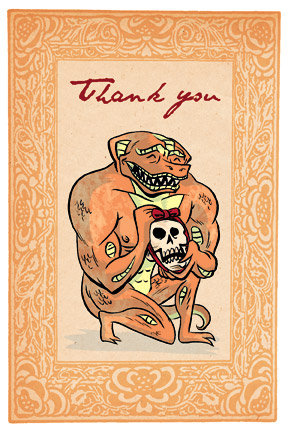 You may remember that this was originally drawn for the great folks at First Second after Americus came out to thank them for being so great to work with. I liked the lizard man one so much, I had some printed out for whenever I needed a thank you card.
But that card wasn't going to cut it for this. I wanted to do something special for these folks because they really, really came through for me and my brothers for when we needed love and support the most. I needed these cards to be a little more subdued and classy.
After a long day of brainstorming, thumbnailing, drawing, and then scrapping ideas, these are the ones that made it to the final stages. I finished them up only to realize that I would scrap them, too.
I got this first one done and liked it, only to realize I was totally just copying my friend Meg's visual style.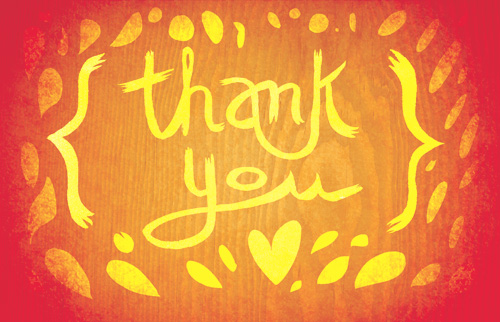 So I changes it to make it more simple, only to have it be too plain.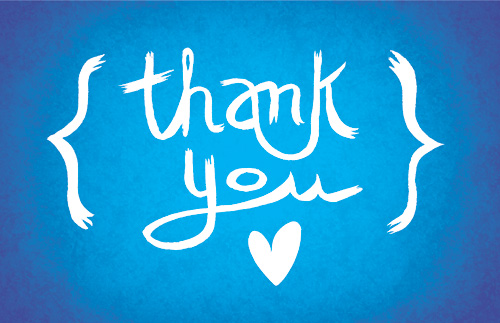 And then this last one just ended up looking like something you would give your doctor or dentist after you got an x-ray.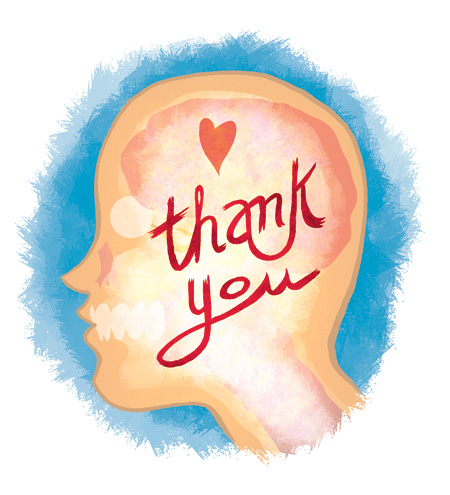 I actually really like the image, but I think it ended up looking too weird. The concept I was going for was some sort of 'Thank you from deep inside'. Sigh.
Anyhow, after being completely, totally frustrated with all the false finishes, I came up with one last one. It's might seem a little sentimental, but I think it strikes a balance of being heartfelt and classy, while still portraying the sense of gratitude towards the people that have helped us out.
The front: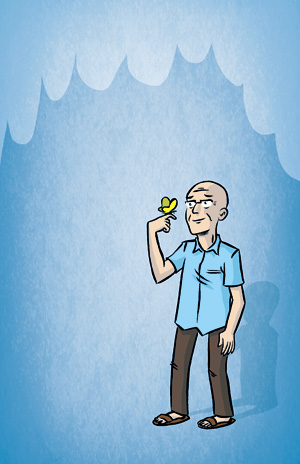 And the inside: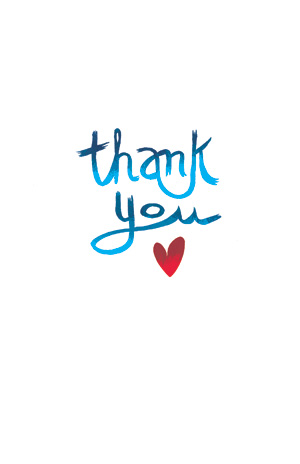 I'm going to get these printed up tomorrow so I can send them out three months late, eek! Better late than never, right? And despite my frustration, it felt good to just be focuses and be working all day, and to play around with some hand lettering and design, even if it wasn't super-successful.
If you're interested, I've posted scans of some of the sketchbook pages of thumbnails and assorted drawings that came out of the whole process over on my Tumblr site.