Here's a piece I did for a friend and their wedding announcement cards. A year or so ago, she got into a bad bike accident in Sweden, so I thought it would be fun to use that story for their card, [but make it end a little cuter]. Here's what the front of the card will look like:
And here's what's on the back of the card: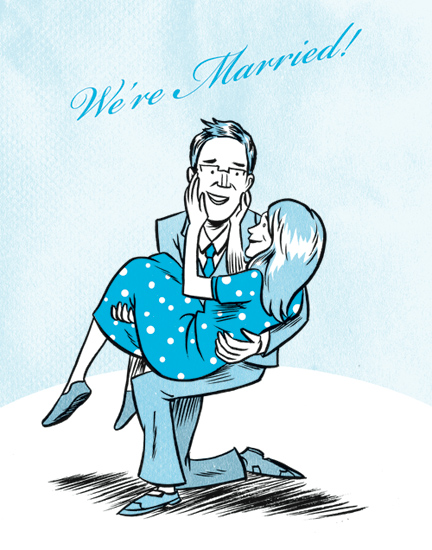 Whew. Now I think I can get back to some other work!