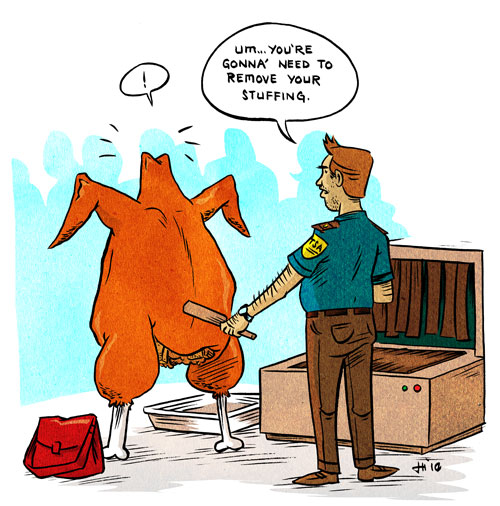 Merry Thanksgiving! Hope you don't have to travel!
Jason, Meghan & myself will be spending an orphan Thanksgiving with the devilishly charming, super handsome and incredibly bad-ass Dwayne Johnson.
Besides eating a lot and spending time with friends & family, do yourself a Thanksgiving favor and head over to Ted Stearn's website and read his comic, The First Thanksgiving. If you follow that link and then scroll down a bit, it's the fourth one down. It's my favorite Thanksgiving story EVAR.