Did some work for the WW this week for an article by a guy that likes to movie hop.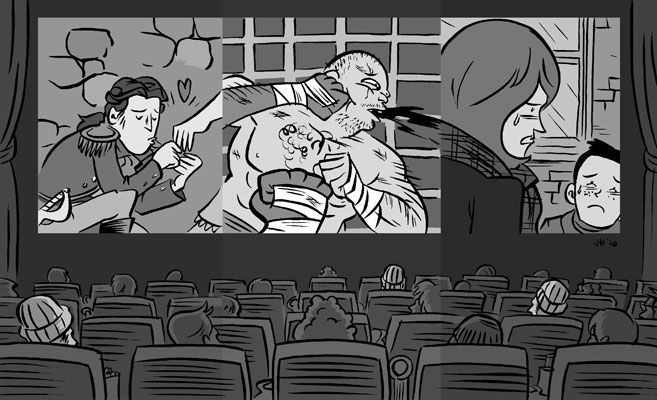 You can read the article online here.
I'm finishing up the back cover of Americus today & drawing the illustrations for the endpapers. We're so close to finishing. Wish me luck!
Oh, and happy December.