I have some great news to share!
I'm teaching a comics class at the Oregon College of Arts and Craft here in Portland this spring! It's called Crafting Comics: Narrative & Technique.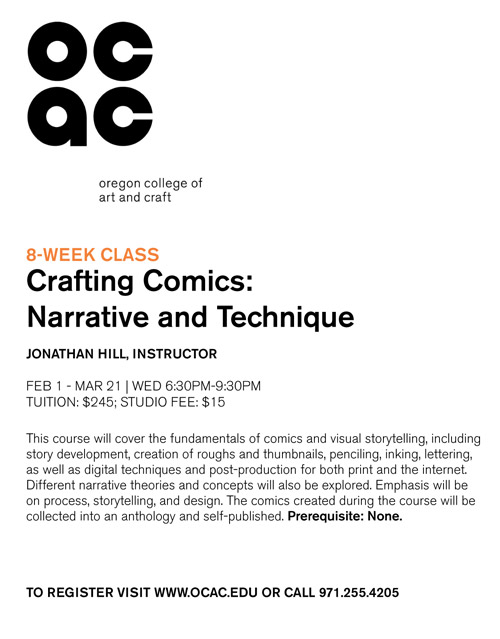 It's basically an intro to comics.
Anyhow, I'm super-stoked. I have always wanted to teach comics, but I thought that it would be important to have some actual experience under my belt. Now that Americus is out, and I've been freelancing here and there the last couple years, I feel like I have a lot of experience and knowledge to share anyone willing to learn.
Here's the link to the Continuing Education page of their website: https://cms.ocac.edu/
And here's a link specifically for the drawing & painting classes: https://cms.ocac.edu/taxonomy/term/3
Please help spread the word! I need at least 5 people or the class doesn't happen!
Also, if you have any questions about the class, you can e-mail me at jonathan@oneofthejohns.com or leave a comment here on the site and I'll get back to you!