So a week of 2013 has passed, and I feel really good about it so far. I've managed to keep myself to a pretty simple schedule that's basically involved me getting up early, free drawing in my sketchbook for half an hour and then setting out to tackle drawing projects throughout the day.
I've drawn more this last week than I have in the last four months. I forgot how good it feels, and how much I need it. How I didn't realize part of me was missing until my brush and pen were moving again.
I've also gotten to experiment with coloring a bit. It's not really anything drastically different than I was doing before, but I've really just been playing around with thinking of shapes and not relying so much on line. It's been interesting to approach it in a different way.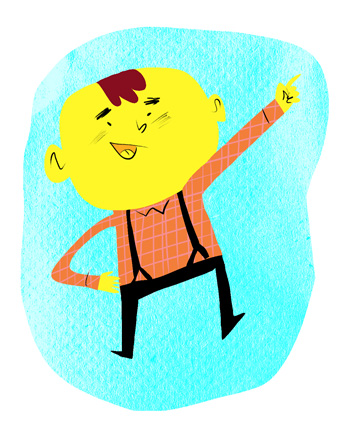 Anyhow, outside of the doodling and the pieces I can't share quite yet, I did do some quick character designs for a small project that MK is pitching that I figured I could tease.
Let's hope I can keep the rhythm and momentum up!