In case you didn't see them up on Colleen's flickr [where this image is from] or on Save Apathea this last week, the AR copies of Americus have arrived!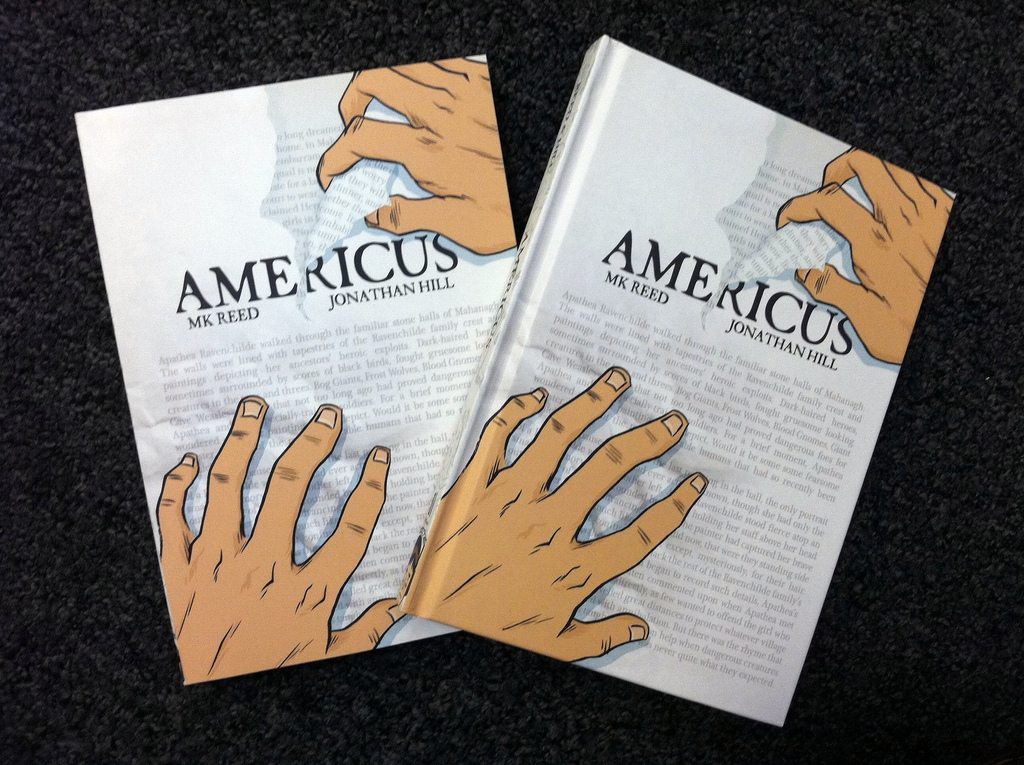 Notice the hardcover! It looks so awesome!
Unfortunately, I live on the West coast and my copies have to be mailed, which no matter how quickly they get here it will be FAR TOO LONG.
And in other related Americus news, we had a nice little write up on io9.com, which basically increased our readership by like 200%.